Camino - Last 100km - More Information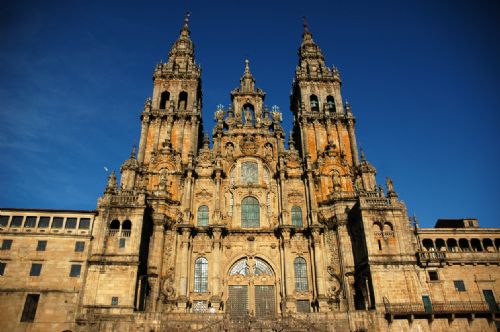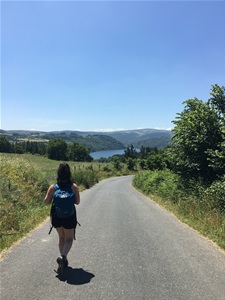 Starting in Sarria, you soon leave the city to follow attractive rural cart tracks weaving between stone walled fields or wander along quiet roads through hamlets and small farming communities. The approaches to Santiago remain just as peaceful through small villages and eucalyptus forests. Finally, in the last few hours and with the anticipation of reaching your goal, you enter Santiago through its clean and attractive suburbs to reach one of Spain's most beautiful and cultural medieval cities.
The Walking
Walking this section of the Camino involves average daily distances of about 11 miles (longest day 15 miles) and follows well marked paths with good surfaces. We provide a step by step guide to the trek and location of your overnight hotel along with other supporting notes such as language and history. The itinerary below has a brief summary with approximate distance, ascent and descent.
The Experience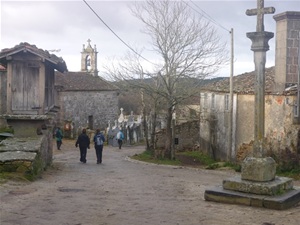 Without doubt this holiday is about more than the usual joys of walking! In addition to the good food and wines served in your hotel at the end of each day's trek, you will also enjoy the special atmosphere arising from the comradeship quickly established between walkers of many nationalities. At the beginning of the holiday you will be provided with a pilgrim passport. If you have this stamped at two different points each day and present it at the Pilgrim's office by the Cathedral you will receive the 'Compostela' certificate commemorating your journey. You can then witness or participate in the daily Pilgrims' Mass – an intensely memorable and moving experience.


Baggage Transfers
Luggage may be transported from each hotel to the next enabling you to travel with a day rucksack. Unlike our other treks, baggage transfer is an optional extra as many Perigrinos (Pilgrims) prefer to travel light and carry their own. See prices below for costs. There is a limit of 20Kg per bag.

Variations
Our basic itinerary can be varied when possible. You may take rest days in one of the existing stops or stay longer at the end to explore the historical and cultural city of Santiago. Just contact us with your wishes and we will provide a quotation.
Self-Guided –
Easy
, with long days. Total for standard week ignoring variations:- Ascent 1180m, Descent 1270m, 70 miles.
To view the pricing for this holiday, please scroll down to "Pricing Details" tab below.

Send us an enquiry now

View all our Walking Holidays in Camino - Last 100km