Pilgrim Groups
Walking the Camino de Santiago (St James' Way) or Via Francigena is a special experience, one that is ideal to be shared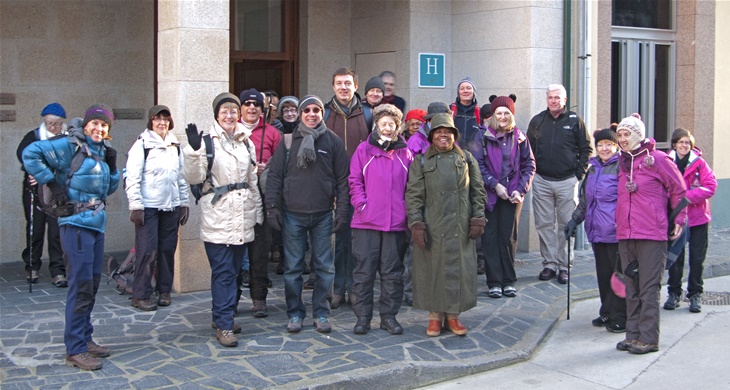 and enjoyed with a group of companions. We have become experts in handling group bookings with most groups who use our service once, continuing to book with us every year.
Should you and a group of friends, your church parish, charity or walking club be interested in embarking on a special pilgrimage together we would be pleased to arrange this for you. We can arrange your own dedicated guide/leader, or you can choose to be self-guided, the choice is yours.
We have years of experience in arranging pilgrimages for groups. Whether you're taking on your pilgrimage as a personal challenge or to mark a special stage along life's journey, we're confident we can help you achieve your experience of a lifetime.
Which routes best suit a group of pilgrims?
Our most popular routes for groups include the last 100km from Sarria to Santiago (The French Way), the last 100km from Tui to Santiago (The Portuguese Way) and the last 130km from Montefiascone to Rome (Via Francigena). These are the best sections that have suitable accommodation for groups and plenty of opportunities for spiritual services should you wish.
Do you offer discounts for groups?
We normally offer a reduction for groups larger than 10 people if the booking is all handled by one person (group leader). Once you have contacted us we will discuss your and the groups needs and put together a quotation. We can even take bookings from individual members of the group if the leader does not wish to handle that aspect.
Can you come and speak to my group?
Yes, we would be delighted to present to your group. We can do so in person (within reasonable distance) or we can set up a video presentation for your group. We can offer years of advice and knowledge to the group in addition to a resourceful information pack.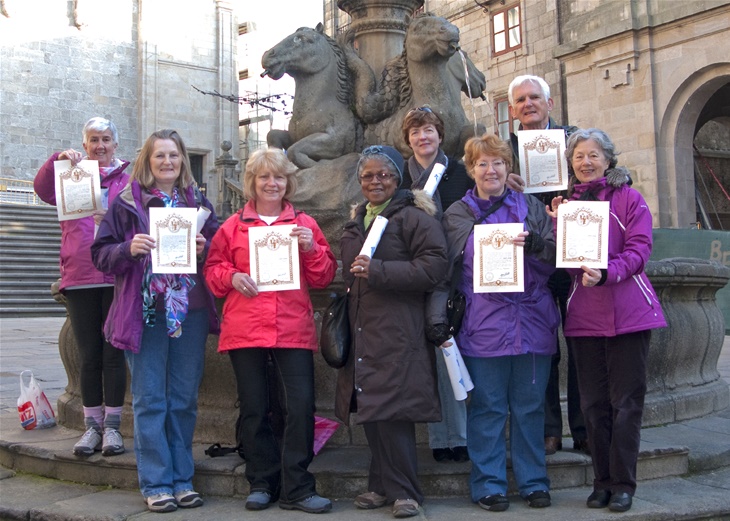 Will you help me promote in the church?
Yes, again we would be delighted to assist you with promoting your Pilgrim Journey within your community. We can offer years of advice and knowledge to the group leader in addition to a resourceful information pack.
Can you arrange airport transfers?
Yes, we can arrange private transfers between the airport and your first/last hotels for most of our Pilgrim Journeys. This does however depend on which route you are taking and which airport you fly into. In the case where private transfers aren't necessary or wouldn't be cost effective, we can also advise on or pre-book local public transport.
How do luggage transfers work?
If you choose to add luggage transfers to your trip, we provide luggage tags for each person to attach to their main bag stating your name and booking reference number. These are then collected from your accommodation at approx. 09.00 each morning and transferred by road to your next accommodation where they will be waiting for you.
Do you have a maximum number of Pilgrims in a group?
We don't have a specific limit on the number of Pilgrims we cater for in each group, the main factor is the size of some of the accommodations. If you have a particularly large group, we can split you between two accommodations close to each other and will always endeavour that you all eat your meals together. However, each booking will be dealt with separately and we can discuss any specific requirements.
Can we have a guide?
Yes, we can arrange a guide for your group. Generally, most of our pilgrimages are self-guided as the route is easy to follow, however larger groups may benefit from a guide to provide local knowledge, walk ahead to check everyone in at accommodations, organise meal times, arrange mass along the way and just take care of any additional logistics to ensure your Pilgrimage is as stress-free and as enjoyable as possible.
Can you arrange morning and evening services?
Yes, these can be arranged at your convenience.
What is the payment procedure?
Once your trip is confirmed and your deposit payment has been processed, we will send you a confirmation invoice explaining that your balance payment would be due 2 months prior to your departure. Payments can be made directly to us or through the group leader to pass onto us. Reductions are applicable if the booking is all handled by one person (group leader).
We have a simple guide for pilgrimage organisers which will help you to: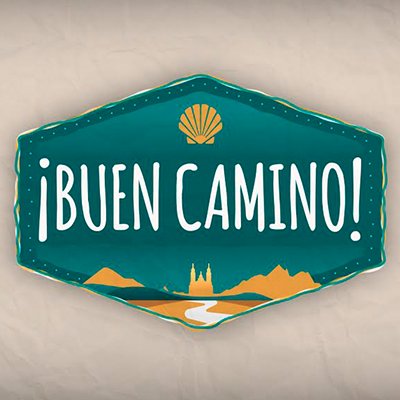 1. Make sure someone is fit enough to go
2. How to promote it in church
3. Advice on any equipment needed
4. Advice with how to set up training walks
5. Advice in administering the trip