Walking Holidays in Camino - Portuguese Way
The Portuguese Way - Tui to Santiago de Compostela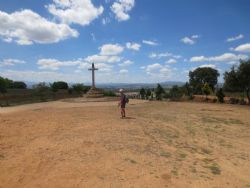 The famous Camino de Santiago, also known as St James' Way and the French Way, is a wonderful 500 miles trail which has been walked by pilgrims for over 1000 years. For most pilgrims, the Camino de Santiago ends at the magnificent Romanesque Cathedral of Santiago de Compostela – reputedly the final resting place of St. James the Apostle, although a further few days of walking takes the pilgrim to 'the end of the earth' at Finisterre with its downward pointing scallop shell signifying the actual ending, and where pilgrims once burned their boots.
We feature the complete Camino de Santiago route from St Jean Pied-de-Port in France all the way to Finisterre (End of the Earth) in Galicia, as well as the lesser known, but increasingly popular Portuguese Way, from Tui to Santiago de Compostela.
We organise pilgrim journeys for the complete route as well as various combinations of the in-between stages – we tailor our itineraries to suit you. Our Pilgrims on the Camino de Santiago range from solo walkers to large organised groups who come from far and wide across the globe to embark on this unique adventure. With our profound knowledge of the routes and our established, reliable, local support along the entire route, New Experience Pilgrims has the expertise and devotion to offer an individually arranged spiritual journey of a lifetime; one we are certain will hold a special place in your heart forever.

Click to View More Information About Camino - Portuguese Way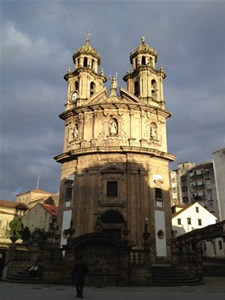 The Experience
This 7-night journey is far more than a holiday. You will be immersed in the unique atmosphere that walking an ancient pilgrim path offers, establishing comradeship along the way, enjoying delicious meals and benefitting from the kindness of local people as they wish you 'Buen Camino'! It is truly uplifting. You will be provided with a pilgrim passport, which should be stamped at two points each day and presented to the Pilgrim's Office in Santiago where you will receive the 'Compostela' certificate if you have walked 100km or more. You can then enjoy the daily Pilgrims' Mass – a most memorable and moving experience.

The Walking
Walking from Tui to Santiago along the Camino Portugues, the route heads north and follows the final 100km of the Way. The route is gently undulating with good way marks and has some transport options between towns if required. There are tranquil wooded sections near rivers as well as shaded paths with fine sea views. However, in certain sections the pilgrim must also walk alongside roads and railways, but these are soon forgotten as the route deviates onto an ancient Roman pathway lined with stone crosses dating back to medieval times.
Luggage Transfer
Luggage may be transported from one hotel to the next enabling you to travel with a day rucksack. Unlike our other treks, luggage transfer is an optional extra as many Pilgrims prefer to travel light and carry their own. See pricing details for costs. There is a limit of 15kg per bag.
Walk Grading

Self-Guided – Easy, with long days. Total for standard week ignoring variations:- Ascent 2151m, Descent 1940m, 78 miles.
To view the pricing for this holiday, please scroll down to "Pricing Details" tab below.

Send us an enquiry now

Further information about Camino - Portuguese Way and our walking holidays there...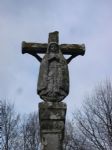 There are many pilgrim paths meandering through Europe and they all lead to the entrancing and inspiring city of Santiago de Compostela. The most well-trodden route is the Camino Frances from St Jean in France to Santiago, but this route gets busier each year. However, there exists a far quieter but intensely spiritual route, which still has close connections to the life and work of St James as he travelled from Padron to his final resting place in Santiago. Journeying through these landscapes that border the Atlantic Ocean today can still return the pilgrim to ancient times, and indeed you will encounter sections of the original pilgrim route with shrines, ancient stone crosses and chapels along the way.

VIEW FULL DETAILS

SEND US AN ENQUIRY