Walking Holidays in Via Francigena - Last 130km
Montefiascone to Rome - Last 130km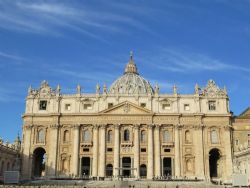 Perhaps not as famous as the renowned Camino de Santiago (but no less significant in importance), this lesser-trodden pilgrimage offers a truly unique spiritual journey, just as the Camino de Santiago does. This ancient pilgrimage, fondly known as the 'Camino to Rome', connects Canterbury to Rome covering 1900km and traversing 4 countries (UK, France, Switzerland and Italy).
We currently feature itineraries which allow you to go as far back as Lucca in Tuscany and follow this enchanting pilgrimage all the way into Rome; eventually we will go all the way back to Canterbury! As a Pilgrim to Rome you are allowed into parts of the Vatican City no other visitors are permitted to venture and can receive your Testimonium at the Basilica (equivalent of the Compostela rewarded on the Camino de Santiago).
Our Pilgrims on the Via Francigena range from solo walkers to large organised groups who come from far and wide across the globe to embark on this unique adventure. With our profound knowledge of the routes and our established, reliable, local support along the entire route, New Experience Pilgrims has the expertise and devotion to offer an individually arranged spiritual journey of a lifetime; one we are certain will hold a special place in your heart forever.

Click to View More Information About Via Francigena - Last 130km
Beginning in the hilltop town of Montefiascone which was formed in the crater of an ancient volcano, you will follow paths, forest trails, Roman roads and dirt tracks across the picturesque and lush green countryside of Lazio. Each of your village and town stopovers along the way possess an intriguing uniqueness and relaxed atmosphere, worthy of exploration, many with their own spectacular historical buildings often overlooked. Your last walking day will lead you to the long awaited destination of the Vatican City and excitements builds as you catch the first glimpse from Monte Mario (Mons Gaudii – Mount of Joy"), one of the city's highest hills, before reaching St Peters Square to stand in awe, at journeys end, before the magnificent splendour of the Basilica.
Self-Guided & Guided
We offer this trek on a self-guided and guided basis. If you are familiar with the Camino de Santiago, you will know that it is well way-marked and there is no real need for a guide. In contrast, the Via Francigena is less well way-marked (although our route notes and maps provide you with the information you need) and we can recommend a local guide, certainly for larger groups who would enjoy some extra assistance and local knowledge. Please enquire for a guided walking supplement.
Baggage Transfers
Luggage can be transported from hotel-to-hotel enabling you to travel with just a day rucksack. Unlike our other treks, baggage transfer is an optional extra as many Pilgrims prefer to travel light and carry their own. There is a limit of 20kg per bag. See prices below.
Variations
Our basic itinerary can be varied when possible. You may take rest days in one of the existing stops or stay longer at the end to explore the historical and cultural city of Rome. Just contact us with your wishes and we will provide a quotation.
Self guided (7 nights): Moderate. Total ascents = 2459*m. Total descents = 3038m. Total distance = 75 miles / 120 km.
We also feature an 8 night itinerary which splits the longest stretches into more manageable distances:
Self guided (8 nights):
Moderate. Total ascents = 2459m. Total descents = 3038m. Total distance = 76.5 miles / 122.5 km.

Further information about Via Francigena - Last 130km and our walking holidays there...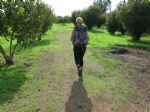 This 7 night trip covers the last section of this route into Rome so that you can immerse yourself in the Italian culture, enjoy delicious rustic food and learn about the historical significance of this famous pilgrimage. By completing this section you will be eligible for your 'Testimonium' of pilgrimage with your pilgrim passport which we provide as part of your journey. Our standard itinerary is 7 nights with your last night spent in Rome. Extra nights in Rome can easily be added if you wish to spend more time exploring this fascinating city and its famous landmarks - the Colosseum, Castel Sant Angelo, the Trevi Fountain and so much more.

VIEW FULL DETAILS

SEND US AN ENQUIRY